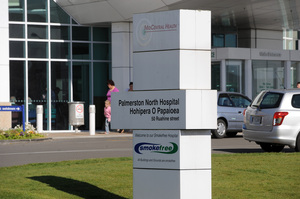 Hovercraft technology is being used at Palmerston North Hospital to help lift heavy patients.
The HoverJack is a new piece of equipment which, together with HoverMatts, helps transfer and lift patients safely.
The HoverMatt Air Transfer System works on a hovercraft technique where compressed air is pumped into a mattress resembling a small lilo.
Air is released underneath through lots of small holes, creating an air cushion between appliance and a hard surface.
To get a patient on a HoverMatt, staff roll the patient onto their side, then roll them back on to the mat.
The patient is strapped to the mat, the mat inflated, and with two staff (one pulling, the other pushing) the patient can "float" across to an adjacent bed.
The mat can also be used to turn a patient over in bed.
Unlike slide sheets which are removed from under a patient after use, a HoverMatt can stay under a patient while the patient is unable to move out of bed unaided.
Patients of any weight can be moved.
The mats come in two widths to accommodate patients of all sizes and shapes.
The HoverJack Air Patient Lift works on similar technology, using four "cells" not unlike four lilos on top of one another. It can be used to transfer a patient on the floor back to their own bed.
From a patient's perspective the equipment is comfortable and there's not a lot of grabbing, handling or pressure on the patient.
From a staff perspective, it makes lifting heavy patients in a number of situations easier. Previously to get patients off the floor there were three options - getting up themselves, using a hoist which is not always practical or staff lifting the patient up.
Palmerston North Hospital has bought 10 HoverMatts worth about $5000, and one HoverJack, worth about $10,000.
For more articles from this region, go to Wanganui Chronicle