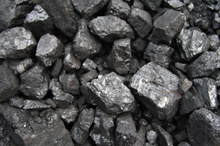 The West Coast Regional Council is considering a complete ban on burning coal in coal town Reefton, as it addresses air pollution in the township.
Coal was discovered in the area in 1869, and even now the Terrace Mine burrows right under the edge of town, opposite a residential street.
But the air quality has breached national standards twice this winter, the worst year since records began eight years ago. Twice, it was more than double the limit.
The council held a workshop last week to work through the problem, and plans to hold a public meeting in Reefton.
Chief executive Chris Ingle said a ban on burning coal was on option, as the council favoured moving to wood-burners.
Ensuring stoves could not be banked down overnight was another option, as happened in Christchurch.
He said the council was trying to balance two health risks - the danger posed by living in a cold, damp home, against breathing in polluted air.
Asked if it would be hard for the coalmining town to abandon coal, he said, "It was also the first town to have electricity. There's a bit of innovation there".
By Laura Mills of the Greymouth Star