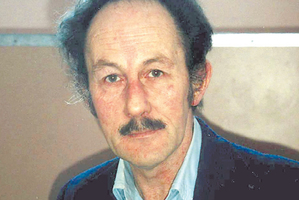 Stewart Murray Wilson. Photo / Supplied
Serial sex offender Stewart Murray Wilson has today launched an urgent legal bid to ease his strict release conditions.
Wilson, 65, is seeking a judicial review of the terms of his parole on August 29, which include being electronically tagged in a house near Whanganui Prison while under constant supervision.
His planned move to Wanganui has provoked outrage from local residents and councillors.
A series of heated community meetings have been been held over the decision to relocate Wilson to Wanganui but authorities say it is one of the fews places in the country where none of his 35 victims live.
Today it was confirmed in the High Court at Christchurch that Whanganui District Council is launching a legal challenge to the move.
They say there are other destinations, including New Plymouth and Hawke's Bay, where Wilson could be moved.
Wilson has served 18 years of a 21-year sentence for sexual offending against women and girls including rape, indecent assault, stupefying, wilful ill-treatment of a child and bestiality.
He has served the maximum time and can no longer be kept in jail. He is deemed to be at high risk of reoffending.
His lawyer, Andrew McKenzie says the Parole Board has exceeded its powers in imposing the conditions and is seeking a judicial review on the conditions and on the place chosen for him to live.
Today, Mr McKenzie asked Justice Joe Williams for "as much priority as the court could afford" in getting the case heard before Wilson is released - in just nine days time.
Justice Williams said he had spoken to a Wellington judge who recommended both cases - Wilson's and Whanganui District Council's - are heard together in Wellington.
Now, the courts are trying to get a hearing date set down for next week, with the defence given till 5pm tomorrow to lodge its submissions on evidence, and the council given the same deadline to file its proceedings.
A lawyer represented the council in court today.
Justice Williams adjourned the case for a Wellington date to be set.
He said it seemed logical for both cases to be heard in Wellington.
But he accepted it created a "fairly tight timetable" and parties needed to act fast.
The judge also warned that it was a matter that should be dealt with "methodically and carefully" because of the attention its attracted.
Crown prosecutor Chris Lange, acting for the Department of Corrections and the Parole Board, said everything would be done to try and meet the tight deadlines.
- APNZ