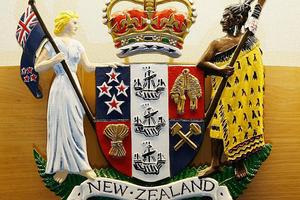 A former Tauranga man has admitted defrauding ACC of more than $200,000 during a period of five years.
Rocklin (Rocky) Stewart Cuthbert, 65, pleaded guilty to one charge of obtaining by deception and two charges of dishonestly using a document in Tauranga District Court yesterday.
Each charge attracts a maximum penalty of seven years prison.
He submitted numerous medical certificates claiming $210,738 worth of ACC payments while he was working, also made additional claims under an assumed name.
The ACC's summary of facts revealed that in May 1979 Cuthbert suffered a right hip injury due to a fall while self-employed as a forestry contractor.
He subsequently lodged a claim for ACC in May 1983 and began receiving weekly compensation payments, subject to him submitting regular medical certificates from his GP confirming his incapacity for work.
On each certificate Cuthbert signed a claimant declaration which stated the GP's view of his activity restrictions were accurate and he would advise ACC if he received any other income.
In November 2010 ACC began an investigation after the corporation became aware that Cuthbert had began working as a truck driver in Taupo in August 2007 under the name Rocky Wall and using a different IRD number.
He worked for the trucking firm for seven months and used the same ploy when he worked for another trucking firms for two weeks in March 2008 and did likewise when he worked for a third trucking company between April 2008 and December 2010.
During his later employment Cuthbert also wrenched his right shoulder and then suffered a back injury and using the name Rocky Wall he obtained medical certificates from different GPs and lodged further claims for compensation.
Between August 2007 and March 2011, Cuthbert claimed $210,738.57 worth of ACC payments he was not entitled to, including transport payments and funding for equipment.
When interviewed in February 10, 2011, he admitted that he had been employed by truck companies and knew what he was doing was wrong, but was experiencing financial difficulties.
ACC is seeking full reparation.
Cuthbert, who now lives in Taupo, was remanded on bail by Judge Christopher Harding and will be sentenced on September 21.
For more articles from this region, go to Bay of Plenty Times