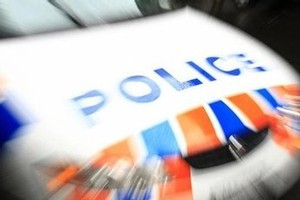 A young woman was sexually assaulted in a car by two males after she was separated from her friend in central Auckland early this morning.
The 21-year-old was picked up across the road from SkyCity about 4am by two men she did not know, said Detective Greg Ander.
The men drove around the city and then to a secluded cul-de-sac near Bayswater Marina on the North Shore.
The woman was sexually assaulted before she managed to escape from the car, which took off.
The woman then flagged down a rubbish truck and the driver helped her to call police.
Police want to speak to the driver of a security vehicle who was seen on CCTV footage slowing down to have a look at the car as it pulled out of the street.
Police are also seeking any witnesses who may have seen a cream sedan pick up the woman across from Sky City or driving near Bayswater Marina between 5.50 and 6.30am.
Anyone with information should contact Detective Ander at the North Shore CIB on (09) 477 5043 or call Crimestoppers anonymously on 0800 555 111.
- Herald on Sunday