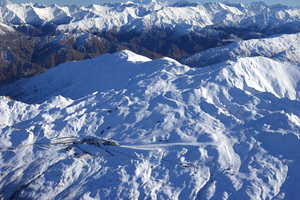 An Australian man has been trespassed from all skifields in the South Island after allegedly using someone else's chairlift pass at Coronet Peak on Saturday.
The 22-year-old faces one charge of obtaining by deception and is due to appear in the Queenstown District Court today.
The man is the first person to be arrested for skifield fraud in Queenstown and just the third person apprehended so far this season.
The first two arrests came on July 8 when a 26-year-old English man and a 30-year-old US man were caught at Snow Park in the Pisa Range allegedly using the chairlift without passes.
The multi-skifield ban is part of an agreement between Queenstown and Wanaka police who have taken a zero-tolerance approach to ski-pass fraud and other serious skifield offences.
NZSki chief executive James Coddington said anyone caught attempting to defraud a ski area would face a two-year ban from all South Island ski areas.
The bans were introduced in Wanaka and Queenstown by individual operators in 2010.
In September that year 30 people were banned from NZSki-owned fields for life. Coronet Peak accounted for 17 cases, with seven at The Remarkables and six on skifield transport.
Yesterday Mr Coddington said the tougher stance and collaborative approach taken by ski area operators was "absolutely" working.