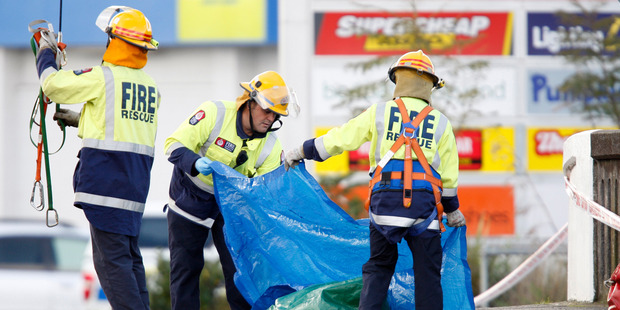 Police have charged a man with murder, after the body of a 21-year-old woman was found under a Whangarei bridge early this morning.
A homicide inquiry was launched after the woman's body was discovered on rocks under the Lower Tarewa Rd bridge shortly after 4am.
Earlier tonight, police said they were talking to a 29-year-old Whangarei man in relation to their inquiry.
He will appear in the Whangarei District Court tomorrow.
Detective Senior Sergeant Dene Begbie said police have confirmed the victim was a 21-year-old woman.
They have been unable to confirm her identity following a post-mortem examination in Auckland this afternoon, but expected to be able to name her tomorrow.
About 30 police officers _ including investigative, road policing and frontline staff _ were involved in the inquiry today.
Some of the officers spent all day directing traffic through major intersections. The road is a main route in and out of the central city and also provides access to the Tarewa shopping centre, which remained closed for the day.
Police said they still had a large number of people to talk to and a number of scenes to examine.
They were keen to hear from anyone who was in the Tawera Rd area overnight until about 4am.
"Someone may have seen something unusual that has caught their eye or noticed suspicious activity around Tawera Rd and Porowini Ave.
"Any information could help us establish what may have happened before the woman was found in the stream.''
- APNZ