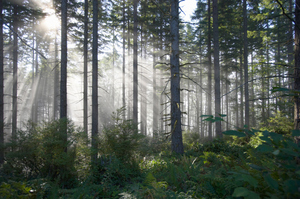 A forestry worker has been awarded nearly $9000 for unfair dismissal from his job after he lost his licence for driving while drunk.
The Employment Relations Authority (ERA) found Matthew Hook was unjustifiably dismissed by his employer Gale Contracting Ltd and ordered the company pay him the amount for lost and unpaid wages, lost holiday pay and costs.
However, Gale directors were considering appealing the decision.
"They're naturally disappointed with the outcome and we're currently considering an appeal," said lawyer Luke Radich, who represents the company.
In 2011 Mr Hook had been working as a foreman for the Blenheim business for two weeks when he lost his licence after he drove a company car while drunk, causing him to drive it into a ditch, said the ERA findings.
He was disqualified from driving for six months but applied for a limited work licence a month later.
The company said driving was an essential part of his job - a point Mr Hook disagreed with, said the findings.
In October 2011 Mr Hook was notified by the Blenheim District Court a limited licence had been authorised for him to drive to and from work.
However, for disputed reasons he did not obtain the licence.
Mr Hook said he believed the notification was the licence, but his former employer believed he knew it was not the licence and did not obtain it because of the cost, said the finding.
On October 29 a police officer stopped Mr Hook on his way to be picked up for work, who found he did not have an official limited license, and that the vehicle was unregistered and unwarranted.
The following day, Mr Hook said he received a message on his work phone from his boss Andrew Gale "to the effect that as Mr Hook had no driving licence, he now had no job".
Mr Gale acknowledged he left a message saying driving was a key part of his job and they had agreed Mr Hook would obtain a work licence after his drink driving incident.
According to the ERA finding Mr Gale said left the message after receiving one from Mr Hook saying "he was not going to work for the company any more".
Member of the ERA David Appleton found Mr Hook's evidence "appears to be more candid and consistent than the respondent's evidence".
He pointed to inconsistencies in Mr Gale's evidence.
"Furthermore, I find it unlikely that Mr Hook would have spontaneously resigned on the basis that his car had been impounded."
Losing his job had caused Mr Hook financial difficulty, said Mr Appleton, who did not believe he would have resigned.
Mr Hook was therefore unjustifiably dismissed, he said.
As part of his evidence, Mr Hook said his dismissal had put financial stress on his family and caused marital problems.
His actions, of driving while drunk and failing to get a valid limited licence had contributed directly to situation, said Mr Appleton.
As a result he reduced his compensation by 50 per cent.
Mr Hook could not be reached for comment.
- APNZ