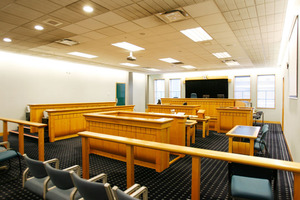 A former Olympian is facing a fresh trial on charges of assaulting and raping his former wife - with new claims he also physically and sexually attacked a previous partner.
The athlete denied 11 charges from two former relationships in a trial which began in the High Court at Auckland today.
The man, whose name is suppressed, had previously faced trial on charges of physically and sexually abusing his former wife during their 2008 marriage.
He was found not guilty on some counts after a trial in 2010 but a jury was unable to reach a decision on two charges of rape and one of assault.
When the new trial on those counts opened today, the court was told the man also faced charges from a relationship in 1998.
Crown prosecutor Fionnghuala Cuncannon said the court would hear of "remarkably similar evidence" of the athlete's "anger, his violence and how he physically and sexually abused them".
Defence lawyer Hugh Leabourn said there was no unlawful sex and no violence of the sort described by the prosecution.
The trial continues.