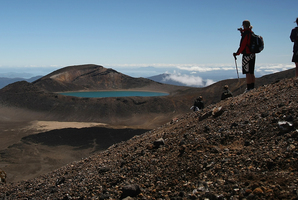 A teenage tramper had to be rescued from the frozen National Park in the central North Island last night due to medical difficulties.
Taupo Youthtown Rescue Helicopter pilot Todd Dunham the 15-year-old Hamilton girl started feeling faint and ill while she was tramping with a group making their way to the Waihohonu hut.
The girl felt she could not go on as night descended and the cold closed in so it was decided to call for help.
Fortunately, the party had a satellite phone with them and they were able to contact police about 7pm.
The group was instructed to use their torches to signal a helicopter, which located them without difficulty.
The girl was taken to Taupo Hospital for treatment.
- APNZ