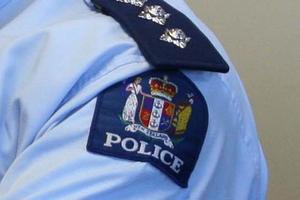 File photo / NZ Herald
A woman who bit a policeman's finger to the bone has been sentenced to four months' home detention.
Halie Long, 34, of Westport, had earlier pleaded guilty to charges of disorderly behaviour, assaulting a police officer and wounding with intent to injure when she went berserk at the Westport police station in January.
She was also charged with assault on another person. She denied the charge but admitted a later charge of intimidation for 84 abusive texts sent to her victim over three days in May.
Appearing for the police, lawyer Marcus Zintle said the charges were for serious, unprovoked violence.
Long had bitten Constable Paul Sampson's finger to the bone.
He had been unable to perform full duties and Westport police had had to cope with being shortstaffed.
Defending, Doug Taffs said Long and her texting victim had a longstanding dispute and the texts had been reciprocal.
She believed the victim had smashed her windows.
She had gone to the police station in January with the best of intentions, but had met the victim there, clearly overreacted and lost the plot, said Mr Taffs.
Mr Sampson was a respected and moderate officer and the last thing she would want was to harm him.
Reading the summary, Judge John Strettell said Long had been warned she would be arrested if she didn't stop yelling abuse.
Three officers tried to arrest her while she struggled and kicked them.
Mr Sampson was still undergoing blood tests to check for communicable diseases.
Judge Strettell told Long her response to stress was anger, aggression and violence.
She had been making regular appearances in court over the past couple of years although this was her first violence offence. He accepted her remorse was genuine and sentenced her to four months of home detention, 180 hours of community work and ordered her to pay Mr Sampson $350 reparation for emotional harm.