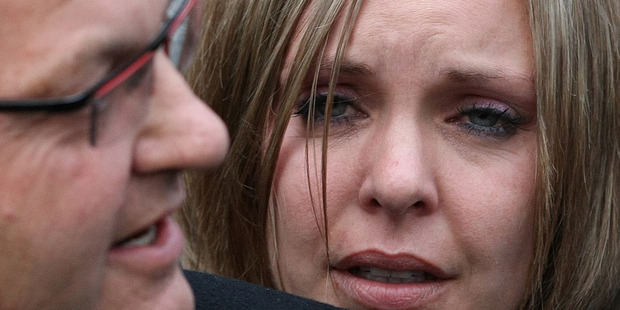 The marriage of Anna and Ewen Macdonald is over, the Herald understands.
During her appearances in the witness box at her husband's trial Anna Macdonald did not wear her wedding ring, and sources have said the marriage is over.
The two have been married more than 10 years and have been together since they were teenagers. They have four young children.
The jury heard of the moment she confronted her husband and asked him if he shot her brother.
"He said to me, 'No, I swear I didn't'."
It took many visits to see him in prison to try to understand what had happened after he admitted arson and vandalism on Scott and Kylee Guy's property.
Later, she choked back tears and told the trial what she said to him.
"I said to him, 'I can't believe that you felt so upset and cross about things and not being able to tell me about it ...' And I just thought between a husband and wife that's what you do and the other person is there for you."
After his arrest, Mrs Macdonald told TV3 she confronted her husband but stood by him. "I said, 'tell me'. He said, 'I swear to you, I swear. I did not do it'."