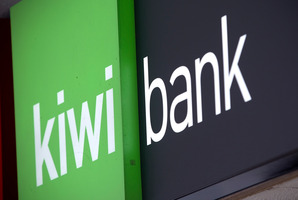 A study has found that Kiwibank offers the best home buying experience for first-time buyers.
The study, performed by financial research organisation Canstar, looked at more than 30 different types of loans on offer to people buying their first home.
In total, 36 loans from nine financial institutions were used to rate which one offered the best experience to first-time buyers.
After comparing the various home loans and services on offer from banks - ANZ, ASB, BNZ, Co-operative, Kiwibank, National, TSB, SBS and Westpac - researchers said Kiwibank came out on top.
The study considered the cost of loans on different rates: floating and fixed for one, two and three years. Head researcher Mitchell Watson said the deals offered by Kiwibank catered to a wide range of customers.
"Kiwibank's finance management service Heaps! provides the tools and services which will assist prospective first-home buyers in building a deposit towards their first home," Mr Watson said.
"Other institutions also provide assistance in this area but it's how customers of Kiwibank are able to personalise their budget and savings goals which sets them apart from the field."
Mr Watson recommended buyers look out for offset home loan packages, as they allow flexibility not offered in other loan packages.
He said the competitiveness of the home loan market meant differences between banks were relatively minor.