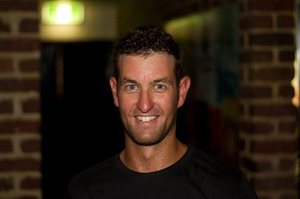 The jury in the trial of an Australian bouncer accused of murdering a New Zealand man by pushing through a second-storey window has retired to consider its verdict.
Stefan Pahia Schmidt, 25, has pleaded not guilty in the West Australian Supreme Court to murdering Andy Marshall, the 29-year-old cousin of slain Fielding farmer Scott Guy.
Schmidt has admitted he pushed Mr Marshall but claimed his death was an accident.
The jury retired at 3.45pm NZT (11.45am local time), according to Perth Now, after closing remarks from Justice Ralph Simmonds.
Defence lawyer Tom Percy yesterday told the court Mr Marshall was dead because there was no safety glass in the windows of the Perth pub where he died on May 8 last year, the West Australian reported.
"Mr Marshall, by any token, was desperately unlucky and so by the same token, is we say, this accused,'' Mr Percy said in his closing address.
Crown prosecutor Amanda Forrester said there was no explanation for Schmidt's unjustified attack on Mr Marshall other than a fit of rage.
She likened the incident to picking up a gun, pointing it at somebody and firing, without checking whether it was loaded or in working order, then realising the safety catch is not on.
"He did not just push him towards the window, he pushed him at it, into it and through it,'' Ms Forrester said.
"He was like a coil, ready to spring and he sprung at Mr Marshall.''
- APNZ