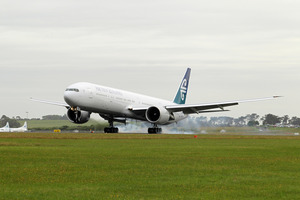 An Auckland-bound flight has been forced to return to Los Angeles after a pilot became unwell early into the trip.
A doctor who was a passenger on board the Air New Zealand flight treated the pilot as the plane turned back to LA last night.
"The flight was being operated by three pilots so the flight deck remained fully staffed at all times," an Air New Zealand spokeswoman said.
The Boeing 777-300 aircraft had 316 passengers on board.
Due to crew rest requirements, Air New Zealand provided the passengers with hotel accommodation in Los Angeles overnight.
The flight is due to depart for Auckland again this afternoon.
Do you know anybody who on the flight? email: news@apnz.co.nz
- APNZ