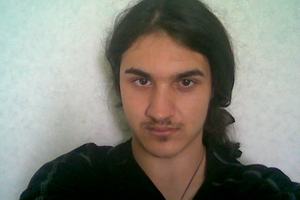 A man charged over human remains found in an abandoned house may have posed as his dead associate and posted messages on a social networking site to make his family think he was still alive.
The pair had lived together in the house where Javed Fraser Mills, 25, is believed to have died.
A 24-year-old Mt Wellington man appeared in the Auckland District Court this week charged with interfering with Mr Mills' remains.
Detective Senior Sergeant Kevin Hooper said the man was an associate of Mr Mills, and it was likely he would face further serious charges.
The Weekend Herald can reveal that the family of Mr Mills, also known as Javed Abdula Rahman, had been trying to contact him and had left multiple messages on an online profile page.
He had not been reported missing and his family in rural South Auckland believed until recently that he was alive.
Someone had accessed an online social networking profile belonging to Mr Mills and wrote a message so it appeared the dead man was responding to his relatives.
Police were making further inquiries as to who wrote the message, but said they were not looking to charge anyone else in relation to Mr Mills' death.
"There was a posting on a social networking site. They were obviously trying to communicate with Mr Mills and (someone) has put a posting up. We are looking into that now."
Mr Mills' incomplete skeleton was found in the garage of a Barrack Rd, Mt Wellington, property last September by contractors doing demolition work.
The body was without a skull.
Police worked their way through a list of missing people to establish the identity of the remains, requesting DNA samples from their relatives.
They also brought in an anthropologist to help find out more about the bones.
The remains were identified this week by forensic scientists as Mr Mills.
He is believed to have died after an "altercation" some time in 2009.
Mr Hooper said Mr Mills had lived with the accused for a time at a house close to where the remains were found.
He believed Mr Mills had been killed at that house and his remains "introduced" to the garage in Barrack Rd some time after June last year.
He would not be drawn on where Mr Mills' body may have been kept after he was killed. But police and forensic experts spent several days examining the accused's address.
Mr Mills was born in Auckland and grew up in rural Clevedon.
"I have been in touch with members of Javed's family and they are coming to terms with their loss," said Mr Hooper. "More serious charges in relation to Javed's death are likely to be laid."
He said police were not looking at charging anyone else in relation to Mr Mills' death.
Can you help?
If you have information about Javed Mills' death or saw him in person in 2009, please phone the Operation Tyson team on (09) 524- 1925, email gleninnes.cib@police. govt.nz or text 021-181-3822. If you wish to remain anonymous, phone Crimestoppers on 0800-555-111.