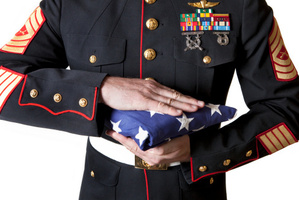 US Marines will visit New Zealand next month to mark the 70th anniversary of the arrival of US World War II forces.
Prime Minister John Key will welcome 50 marines and a 50-person Marine band to New Zealand for three weeks. They arrive on June 14.
The Marines will be hosted by Mr Key at an evening reception at Parliament, followed by a wreath-laying ceremony at the National War Memorial.
The New Zealand Defence Force will send 36 personnel to California in June to take part in a three-week field exercise with Marine engineers.
"These commemorations are a reminder that New Zealand and the United States have a long-standing and strong history of mutual aid and support, built on shared values," said Mr Key.
Mr Key said the relationship between New Zealand and the US had always been underpinned by cooperation on region-wide issues, and was articulated in the Wellington Defence Declaration, signed between the two countries in 2010.
Originally the marines arrived in New Zealand in June 1942, following the entry of the United States into the Second World War.
- APNZ