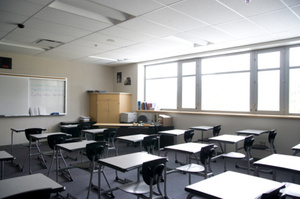 Little progress is being made to improve the achievements of Pacific Island students at school, an Education Review Office report has found.
ERO's latest national report Improving Education Outcomes for Pacific Learners reviewed 302 primary and secondary schools of deciles, roll sizes and locations, and varying numbers of Pacific students.
The report said a large number of schools did not use Pacific contexts in the classroom or respond to the individual needs of Pacific learners.
Only about a quarter of secondary schools specifically looked into how Pacific students achieved in mathematics and reading, with less than 20 percent investigating Pacific students' writing achievement and progress, the report said.
It was the third annual review on the performance of Pacific students, who studies have shown are the learners most at risk of not achieving in New Zealand schools.
The report recommended schools:
* Improve how they analyse and respond to information about Pacific students' presence, achievement and progress
* Review the extent to which their school's curriculum responds to the various needs and interests of their Pacific students
* Become familiar with the Pasifika Education Plan and use the goals to assist with determining school priorities for raising Pacific students' achievement
* Build teachers' and boards' knowledge of Pacific students, and determine how best to use this knowledge in learning programmes that reflect Pacific students' voices and aspects of culture, language and identity relevant to their learning
* Strengthen links with Pacific parents and communities to facilitate communication, and build mutual understanding about the best ways to support student learning.
ERO chief review officer Dr Graham Stoop hoped schools, the boards and the education sector read the report and discuss the challenges to raise Pacific
students' achievement.
"The achievement of our Pacific learners is an issue of national importance that requires a collective response. We all have a role to play in improving education outcomes for Pacific learners," Dr Stoop said.
"I expect all schools to focus on what they can do to improve the achievement levels of their Pacific learners. We know it can be done - this and the two previous ERO reports include examples of effective practice by schools that are raising Pacific achievement levels."