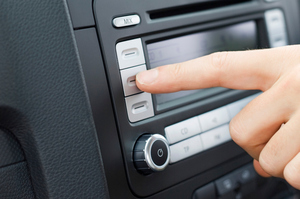 A car valet at Auckland Airport lost his job after he was caught using the radio of a businessman's vehicle as his own "personal disco".
Nigel Bain was a driver for the Koru Valet Parking service, operated by Air Parking Management (APM), when he was fired in June last year for turning up the volume on a customer's radio.
The valet service has a strict "don't touch" policy, under which the drivers are forbidden to touch anything inside a customer's vehicle, including the stereo, rear-view mirrors and air-conditioning settings.
APM said it took the policy seriously, to provide a high standard of service.
Mr Bain took his dismissal to the Employment Relations Authority, saying his sacking was beyond what was fair and reasonable. It found his sacking was justified.
In May last year, a customer, who was waiting for his car to be returned, heard loud music coming from the radio as the vehicle approached and shouted at Mr Bain.
The businessman accused him of using the vehicle as his own personal disco and complained to management.
ERA member Rosemary Monaghan said the "don't touch" rule was known to Mr Bain.
She said Mr Bain had transgressed previously.
- APNZ