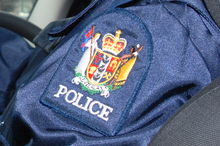 Guns and drugs were seized and seven people arrested after police carried out simultaneous raids in Kaikoura yesterday.
Senior Sergeant Ciaran Sloan of Blenheim Police said he was confident the raids, the first phase of a three-month operation, had disrupted a small organised crime group.
"We've deployed a big resource to Kaikoura using staff from outside the area to ensure we make a significant dent on organised crime."
Twenty-five police from across the Tasman district pulled together to carry out the raids and district commander Superintendent Richard Chambers said the operation was a good example of the area's ability to join forces in combating crime.
"I'm hoping these people will pick up on our clear message that we are not tolerating their behaviour in our communities. Our policing focus is on preventing crime and we will be relentless in keeping these groups under the microscope to ensure they are seriously limited in their activities."
The seven people arrested are due to appear in the Blenheim District Court today.
- APNZ