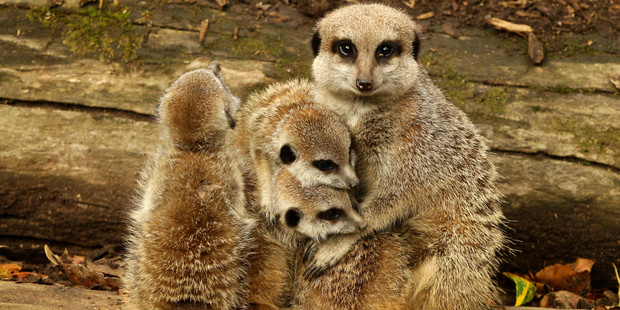 Mother's day is a time to appreciate all mums. Even those, such as Mosi, still finding their feet.
The 2-year-old meerkat is Auckland Zoo's newest mum after giving birth to four bonny kits on March 10.
The quartet - believed to be two males and two females - only emerged from their burrow for the first time a couple of weeks ago and keepers were relieved to find they were in a healthy condition.
Zoo carnivore keeper Liyee Gee said the first-time mum didn't seem to be spending much time with her babies.
"She just fends for herself. Her mother was terrible as well."
Looking after number one was still Mosi's top priority when the Herald on Sunday visited on Thursday.
She's only doing what's natural, zoo spokeswoman Grace Honney said.
"It's survival of the fittest."
Besides, Mosi has her own needs to think about. She's already thought to be expecting again.