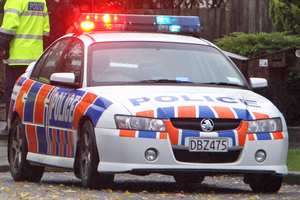 Police are warning Wanganui women to watch out after two females were subjected to apparently sexually motivated attacks on central city streets.
Police have urged people to take particular care when walking or jogging in the broader central city area after two young women were attacked while out alone.
In the first attack on April 23, a 19-year-old woman was left shaken but uninjured after being grabbed from behind by a man while jogging down Selwyn Cres, near Hadfield Cres around 6:15pm.
The woman managed to push the man away, and he ran off toward Grey St.
She described the man as a dark-skinned Maori, aged in his late 20s or early 30's, 1.77m tall, wearing a black beanie, black jersey or hoodie, and black trackpants.
The second attack took place on the afternoon of May 1, when a 20-year-old woman was walking in Campbell St near Plymouth St. A man grabbed her from behind and forced her into a nearby property.
She fought off her attacker, who ran off along Campbell St toward Plymouth St.
The woman was uninjured.
She described her attacker as Maori, 17 to 23 years old with thick eyebrows, large lips, and "blank eyes", wearing grey trackpants, a black T-shirt with a logo on the front, carrying a black backpack with zips and small writing in grey or white.
Whanganui Police Senior Sergeant Lance Kennedy said they could not confirm the two attacks were related, but it was concerning that they were similar in nature and timing.
The attacks appeared sexually motivated and had potential to end a lot worse for the victims, he said.
Mr Kennedy encouraged woman not to head out alone until an the offender or offenders were located.
Anyone with information relating to the attacks should contact Whanganui Police on 06 3490600, or provide information anonymously through Crimestoppers 0800 555 111.
For more articles from this region, go to Wanganui Chronicle