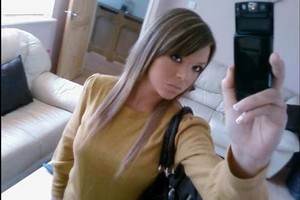 A sexual predator who posed online as a pretty 18-year-old woman to lure young boys has pleaded guilty today to a number of charges.
Cameron Hore, 28, surfed internet chatrooms looking to exploit youngsters - some as young as 11 - and get them to perform sex acts for him. Posing as Sarah Ruddenklau, he even promised to pay some teenagers as much as $6000 to meet up and have sexual relations with him.
After receiving sexual favours, he would refuse to pay the money.
When his victims came looking for their money, Hore threatened to expose them by telling their friends and neighbours what they had done for money.
Today Hore, who is profoundly deaf, appeared at Christchurch District Court and through an interpreter admitted 11 charges, including blackmail and sexual exploitation between September 2009 and September, last year.
One victim was 13, and he attempted to exploit another boy who was aged just 11.
Judge Jane Farish remanded Hore, a data entry operator from Belfast, in custody until he is sentenced at the High Court on July 4.
The Crown withdrew a further 10 charges.
Defence counsel Margaret Sewell said a psychological report was being prepared and Judge Farish called for a pre-sentence report.
Last November, Christchurch police released details of Hore's offending, including the name and photograph of his false female profile, Sarah Ruddenklau.
Officers received around 20 complaints from people who claimed to have been deceived by Hore, including complaints form his own "close family, cousins, friends and associates,'' police said.

- APNZ