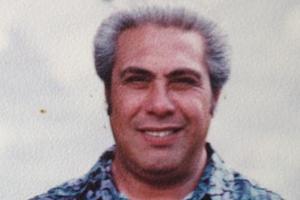 Police are seeking information about the movements of a car on the night Lower Hutt bus driver Herman Curry died suspiciously.
Two men have been charged with theft and two teens referred to Youth Aid in relation to a cash box taken from bus driver Herman Curry, who died in suspicious circumstances on Friday.
As a result of police enquiries into the death of the 64-year-old, four people approached police today and provided information surrounding his death.
Police recovered Mr Curry's cash box today, which was stolen from the Waterloo Interchange Bus Depot on Friday night, said Acting Wellington District Crime Services Manager Detective Inspector Darrin Thomson.
Mr Curry was discovered at about 10pm and CPR was performed by emergency services but he was pronounced dead at the scene.
Two males, aged 15 and 16 have today been referred to Youth Aid in relation to the theft of Mr Curry's cash box and two men, aged 17 and 20, are due to appear at Lower Hutt District Court on Tuesday, also charged with theft.
Preliminary results of the post mortem examination carried out on Mr Curry's body yesterday do not show evidence of injuries consistent with any type of assault, said Detective Inspector Thomson.
Enquiries are continuing.
- APNZ