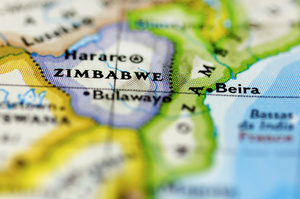 A New-Zealand photographer and teacher arrested in Zimbabwe has been fined.
Robin Hammond, 27, a teacher and photographer, was arrested with a Zimbabwean woman at Beitbridge Border Post while working on a story about irregular migration between Zimbabwe and South Africa on Monday morning was yesterday fined NZ$183.
Mr Hammond and Bertha Chigevare, 31, were intercepted while taking photographs on the boarder between South Africa and Zimbabwe.
Robin Hammond - who lives in Cape Town in South Africa - was convicted and fined for contravening a section of the Protected Areas and Places Act.
Beitbridge magistrate Mr Carrington Karidzagundi presided over the matter. Mr Hammond had been charged for contravening sections of the Protected Areas and Places and Immigration Acts.
His associate Ms Chiguvare was charged for breaching a section of the Criminal Law Reform and Codification and the Protected Areas and Places Acts respectively, but these were dropped.
- APNZ