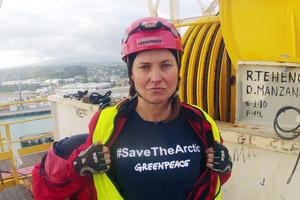 Lucy Lawless is due back in the New Plymouth District Court today.
She's one of eight Greenpeace activists who scaled a tower on the drilling ship Nobel Discoverer at Port Taranaki in February.
The activists were protesting the ship's oil exploration in the Arctic.
They face charges of burglary and unlawfully boarding a ship.