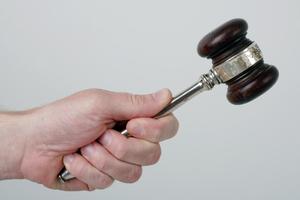 High profile defence lawyer Barry Hart has been ordered to pay more than $4000 to the Law Society's Standards Committee after his latest application to have a name suppression hearing was rejected by the Supreme Court.
Hart, who is facing legal misconduct charges, has had his applications for name suppression rejected by the Lawyers and Conveyancers Disciplinary Tribunal, the High Court and the Court of Appeal.
He applied for leave to appeal this with the Supreme Court but the application was turned down.
The Law Society's Standards Committee sought costs in relation to the latest appeal, which Hart did not contest.
The Supreme Court ordered him to pay to the committee $4170.
Hart denies four misconduct charges brought against him by the committee.
He is alleged to have "grossly over-charged" a client in a criminal case and billed him for $35,000 plus GST, according to charges laid by the committee.

- APNZ