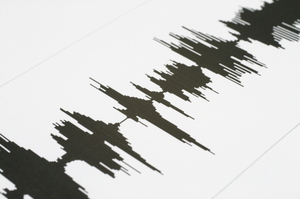 A strong earthquake rattled Christchurch at noon today.
GeoNet says the quake was a magnitude 4.6, at a depth of 10km, and centered 10 km north-east of Christchurch.
The largest shake for several months was felt across the Canterbury region and lasted for about 15 seconds.
It was felt as far south as Ashburton and deep into North Canterbury. It was especially felt in Woodend and Rangiora.
The Christchurch City Council said no issues were reported following the quake and all council facilities remain open.
But social media was still abuzz with the "long roller''.
On TradeMe, one user posted: "That one shook me up a bit......''
Another wrote: "Yup, felt in Rangiora not nice, my cat was on my knee he told me it was coming before I felt it.''
Others described hearing the noise before the shake.
One wrote on Twitter that it toppled dishes over.
New Brighton Library was briefly evacuated as a precaution but has reopened.
Both the fire and ambulance services said they had not received any quake-related calls.
Orion said "power has stayed on''.
It also said the midday aftershock did not affect the clean-up underway at the Lyttelton substation, which was damaged by a mudslide yesterday. Power remained on for the 1000 customers the substation services, Orion said.