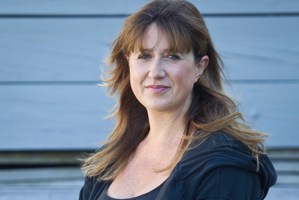 Pippa Lekner won't be taking paid parental leave but the Auckland mum says she's all for extending the period of entitlement.
The 38-year-old was at home in Westmere yesterday "jumping up and down" so that her newest addition to her family, a little sister for Taite, 11, and Oscar Maltby, 8, would make an appearance on Good Friday.
Paid parental leave, which was introduced in 2002, wasn't available for her eldest son but Ms Lekner did make use of it when her younger boy came along. She took six months off then, as she did with Taite.
"It was great, it just gave a little bit of a bridge of security; it's definitely a buffer which assists the family. It was a privilege, definitely, I felt that."
The subsidy didn't cover all costs. It was a reduction in what she was used to earning and for both of her children Ms Lekner took out loans to help with the mortgage and other costs.
Most new parents knew what it was like to feel the financial squeeze.
"I've already got my partner telling me we need to be more frugal, which is depressing.
"On one hand, you're stuck at home because you've got a baby; on the other, you're stuck at home because you've got no money. It can be very isolating."
This time the PR business owner says she's taken a pay cut and will work part-time so won't be on paid parental leave. But she believes it's something society should value.
"For me it's just about having the choice. If there's a choice you can take some time off and spend it with your family, I think that's got to be good."