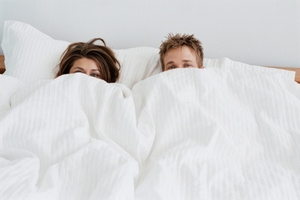 A 32-year-old Queenstown woman mistook a neighbour's bed for her own on Tuesday night, resulting in police being called to remove the unwanted visitor.
The woman had been out drinking in Queenstown and had arrived back, with a 21-year-old male companion, to what she thought was her own bed.
An inhabitant of the Mulligan St home found the pair in bed in a spare room and asked them to leave, but when they refused to leave, he called police.
Police arrived at the address where they found an embarrassed woman, a next-door neighbour, who had thought she was in her own bed.
No charges were laid against the pair.