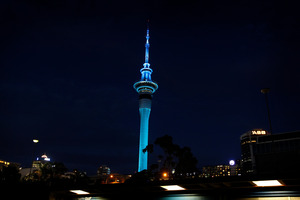 Auckland's Sky Tower will power down the lights tonight for Earth Hour.
Earth Hour is a global environmental initiative to improve energy efficiency. What started in Australia five years ago, now involves 6,000 cities and some of the world's most famous landmarks.
The Sydney Opera House and Harbour Bridge, Big Ben, the Great Wall of China and the Tokyo Tower, all participate in Earth Hour.
All will go dark for 60 minutes at 8.30pm tonight.
Sky City Auckland says it has overhauled the Sky Tower internal lighting system, which is now on motion sensing controls.