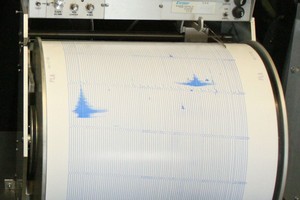 Sleep experts in quake-shaken Canterbury have backed the findings of a US study that has found sleeping after a traumatic event like an earthquake cements - and could even amplify - negative emotional memories.
In experiments by researchers from the University of Massachusetts, 106 young adults were showed images - some of which were disturbing - and rated their emotional responses to the pictures.
Half of the subjects then went to sleep, while the other stayed awake.
Twelve hours later, they rated the images again.
The results, published in the Journal of Neuroscience, showed that those who went to sleep had stronger emotional responses to the images.
Similarly, people who went to sleep after an earthquake might be more emotionally disturbed by the shake when they woke up than those who didn't sleep, Christchurch sleep specialist Alex Bartle said.
"If you experience something traumatic and then sleep immediately afterwards it is cemented in your memory. A powerful emotional response is more likely if a memory is constantly being recalled in your brain- which is what happens when you are asleep.''
"If you stay awake for a while the recall of the bad memory will be less so that when you do go to sleep, it will be less in your dreams.''
Dr Bartle said going straight back to sleep after an aftershock in the middle of the night might not be the best thing to do.
"If you are particularly sensitive to quakes I wouldn't immediately go back to sleep after one. I would try and do something else and relax, maybe write down your feelings, and then try to go back to sleep later. If you do something else before you go to sleep it's less likely to be in the immediate focus of your brain and so won't be recalled so strongly.''
Sleep psychologist Anna Clarkson said the research made sense, as memories were consolidated in dreams.
"For example as a person who gets a good night's sleep before an exam will probably remember the information better. So it makes sense that if you don't sleep initially after a traumatic event then your memory of it will be less vivid. The more memories are consolidated by sleep the more you will remember them and have an emotional response the next day.''
The study's findings also have significance for people suffering post-traumatic stress disorder or those asked to give eye-witness testimony in court cases.
However, Ms Clarkson said further research was needed before the findings could change treatments.
"It's a really complex issue. Perhaps sleep deprivation may have some in treating people who have experienced trauma. But at the same time sleep has some really beneficial properties in helping people cope. Further studies need to be done.''