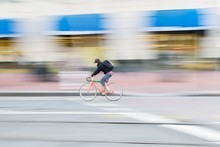 A Wellington man has been arrested for an alleged road rage attack on an American cyclist.
Last Tuesday, two American tourists became embroiled in a road rage incident when cycling through Newtown.
Police arrested the driver of the vehicle involved in the incident on Saturday night.
The 39-year-old has been charged with common assault and will appear in the Wellington District Court on Wednesday.