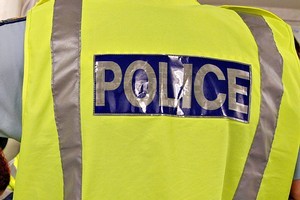 A gang of 11 teenagers are accused of living out of a stolen van while they went on a crime spree around the lower North Island.
The group of 12 to 18-year-olds were caught after the van, with a 15-year-old unlicensed driver at the wheel, was spotted joyriding on Waitarere Beach near Levin.
All 11 are facing police or court action.
Constable Rochelle Gordon of the Levin police Youth Aid section said police were alerted about 4pm last Friday by a Waitarere Beach resident concerned that a van full of young people was doing "doughnuts" on the beach.
They passed the registration number and a description to police and the van was stopped soon after by a highway patrol unit.
Ms Gordon said the van had been reported stolen from Palmerston North several days earlier.
It's alleged the occupants had been on a crime spree, involving a theft in Napier and petrol "drive-offs" in the Sanson area.
Ms Gordon said the teenagers were from the Palmerston North and Feilding areas and had been sleeping in the van during their trip. All 11 were taken to Levin police station and their parents contacted to collect them. Two were released into Child Youth and Family care.
Ms Gordon said inquiries were continuing and the files would be referred to Youth Aid for follow-up action. The 18-year-old will appear in Levin District Court next week.
She said it was a reminder for parents to check where their children were.