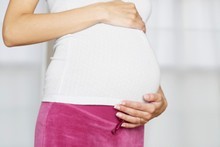 The woman charged with abducting a baby from hospital has been suffering mentally after recently losing her unborn child, says her lawyer.
Fiji-Indian Neha Narayan, 24, has been charged with abduction after she allegedly tried to leave Middlemore Hospital with another Indian couple's newborn last Wednesday.
It is understood she told her partner she was overdue and asked him to take her to hospital to be induced.
Once inside and "patrolling the baby unit", Narayan was spoken to by several staff members who noticed her suspicious behaviour, said Counties Manukau police spokeswoman Ana-Mari Gates-Bowey.
Narayan allegedly tried to take a two-day-old baby girl out of the hospital to her partner who was waiting in a car, but was stopped by a nurse and the child's parents.
The police arrested her and charged her with abduction of a young person.
Narayan's lawyer Heeni Phillips said her client had been pregnant to her partner of six years but lost the baby last year and has been "suffering tragically and psychologically".
She was holding the baby belonging to another couple for reasons connected to "her previous predicament with her baby", but there had been a misunderstanding, she said.
"She didn't have any intention of running out with any child.
"She was there with her partner and had gone out to talk to the partner with the baby - there was a total misunderstanding."
Speaking from her south Auckland home tonight, Narayan said she was struggling to deal with the events of last Wednesday.
"I don't want to talk about it right now. I've been through hell these past few days," she said.
She is receiving medical help, said Ms Phillips.
Middlemore Hospital has admitted it has a gap in security following the alleged abduction.
Spokeswoman Lauren Young said she was not aware of any other attempted baby-nappings, and the hospital took action on the day of the incident.
"We are reviewing security processes to identify if there are any gaps, and clearly there was a gap because this could happen." Ms Young said the hospital wanted to make sure it didn't happen again.
Middlemore Hospital's deputy chief medical officer David Hughes said a provisional investigation showed staff followed clinical and security procedures.
The hospital was now conducting a wider investigation of policies and procedures of the clinic and security, which was likely to take several weeks, he said.
"Obviously we have to strike a balance in the maternity unit, between the safety of the babies and mothers, and the rights in bringing close family in to support them.
"It's a serious event and the safety of our babies and mothers at the maternity ward is a primary concern. Our staff are generally vigilant and certainly since the incident have been on high alert."
He declined to explain exactly how Narayan gained possession of the baby, but said a high level of "planning and subterfuge" was involved.
Visitors have to identify themselves to staff during the restricted visiting hours of the unit, and security staff routinely patrolled the hospital, he said.
Mr Hughes said earlier reports of a staff member handing over the baby were incorrect.
Dr Nick Baker, a paediatrician with 25 years' experience, said he has heard of at least two other attempted abductions of hospital babies through medical literature.
"It's always something that neo-natal services are aware of, and we do our best to reduce those risks. But if you have a very determined person, who seems plausible, these things can happen."
He said some people were driven to such lengths by a desperation for a baby of their own: "That can lead to kidnapping, and some of them will have mental health issues, some of them will have lost a baby."
He said this incident should serve as a "wake up call" to baby facilities, and he expected all hospitals across the country would take notice.
Narayan was remanded on bail at a court appearance last week and will reappear in the Manukau District Court this month.

- APNZ
By Hayley Hannan

Email

Hayley, Abby Gillies

Email

Abby