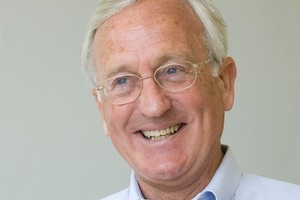 A number of New Zealanders are among those who have been recognised in Britain's New Year Honours List.
John Buchanan and Gillian Greer, both with New Zealand connections, have been named on the list which also includes Stephanie Martin, who retired from her work as a foster parent in Britain last year and now lives in Auckland.
Sir John, originally from Auckland, has been knighted for services to industry. He is well known in business circles and within the University of Auckland, where he graduated with a PhD in Chemistry.
He attended primary school in Papatoetoe, then Otara Intermediate - a year behind former Prime Minister David Lange - before going on to Auckland Grammar School.
After graduating from university, he went on to continue his studies at Wolfson College, Oxford, and Harvard Business School.
Sir John, who is holidaying in Auckland, said it was an honour to receive the recognition, particularly in his adopted home country.
"I feel quite privileged. I have been very lucky dealing with the business sector and the voluntary sector and I'm just very honoured to receive this."
Sir John is the chairman of global medical technology company Smith & Nephew, based in Cambridgeshire, and is a Business School Advisory Board member at Auckland University.
He is also heavily involved in a number of charitable organisations.
Sir John said his accomplishments were the result of simply doing something he enjoyed.
"We do the things that you feel you're interested in and that you're good at," he said.
"People ask you to do more of it and here we are."
Dr Greer has been made a Commander of the Order of the British Empire for services to international health and women's rights.
She is the former executive director of the New Zealand-based Family Planning group and in 2005 was made a Member of the New Zealand Order of Merit for her services to family planning.
For five years she headed the International Planned Parenthood Federation, which included work to promote access to sexual and reproductive health services in up to 172 countries.
Current chief executive Jackie Edmond said the organisation was thrilled with her latest achievement.
"This is a demanding area to work in. Too often, sexual and reproductive health work is sidelined by groups with a narrow and not women-friendly focus," Ms Edmond said.
"We applaud Gill's honour and hope this might encourage greater action and commitment to sexual and reproductive health services globally."
Ms Martin has been made a Member of the Order of the British Empire, for services to children and families.
Over a 30-year-period, she cared for more than 100 children as a foster mother. She retired last year and is now living with her husband in Auckland.