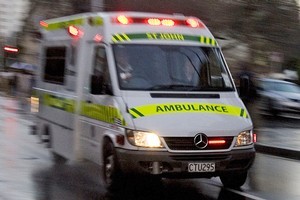 A woman died after falling down a bank at Omokoroa Beach, Tauranga, about 6.15am today.
The cause of her death is not yet known.
Meanwhile, a 61-year-old man will spend Christmas Day recovering in hospital after falling down a pit on a Hawke's Bay farm.
The man suffered multiple injuries after the fall in Pongaroa, southeast of Dannevirke yesterday.
He spent about six hours down the pit before being he was found and rescued by searchers.
The Lowe Corporation rescue helicopter airlifted him to Palmerston North Hospital about 10.40pm.