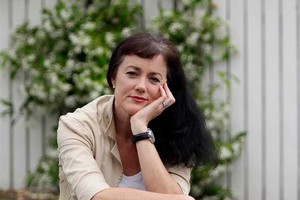 Tauranga's Vanessa Byrnes and her partner Warren Tully looked at buying an Auckland house for months, but they struck so many hurdles that they've resorted to desperate measures.
"We've pounded the pavements and done several flyer drops in letterboxes saying 'private cash buyers wanting good family home' but as yet this hasn't yielded any serious sellers," Ms Byrnes said.
Their frustration reflects the nature of New Zealand's housing affordability problem - no longer just an issue for struggling low-income first-time buyers, but an increasing dilemma for relatively well-off home owners, especially in Auckland.
In Tauranga, the pair, who have two daughters, Imogen and Scarlett, had a sprawling 4500sq m section with a plantation of 18 avocado trees but were shocked when they realised how little their money would buy up north.
"We started seriously looking about six months ago and were astonished," said Ms Byrnes, an actor and theatre director who taught for 11 years at the New Zealand Drama School and now wants to lecture and work in her field in Auckland.
Pt Chevalier, Westmere, Ponsonby and Mt Eden are top of their list for lifestyle, proximity to services, work and schools.
"Looking for a four-bedroom home seems to dramatically restrict availability and price. Westmere is particularly expensive for its section sizes. Pt Chev now seems to be the same price as Ponsonby. We've compromised our expectations on section size and house condition. We've renovated previous homes in Wellington and expect to do that again," Ms Byrnes said. "We've worked hard to make every house a home and want to invest in Auckland and be part of a strong community.
"The relative affordability of housing is one thing, but the real problem we've found is lack of stock. Every buyer wants something that has good bones.
"Another perhaps unexpected but terrible consequence of the leaky house disaster is that it's drastically reduced the amount of good sound houses for sale."
Their Tauranga house is sold but the couple have been told being cash buyers gives them little advantage.
"Hope springs eternal," says Ms Byrnes of the new year when the house-hunting starts again in earnest.
The couple's plight is typical of so many that the former Government called for the Productivity Commission to investigate the problems.
A draft report out yesterday on housing affordability called for urgent measures for more land to be opened up on the city's fringes to resolve the housing affordability crisis, scoffing at Auckland Council's plans to squeeze 75 per cent of new houses within existing urban limits and saying this has only pushed up prices.
The report, issued by chair Murray Sherwin, criticised the draft spatial plan because land prices were driven up by the tight boundaries or metropolitan urban limits.
It found that 60 per cent of the cost of an Auckland house was land, and construction costs were high. It rejected the idea of a capital gains tax to stop property speculation, widely seen to drive up prices.
"The draft Auckland plan for example acknowledges a shortfall of 10,000 homes currently and possible annual demand for 11,000 new homes a year over the 30 years to 2040. Constraints on the release of new residential land creates scarcity, limits housing choice and increases prices across the market.
"The evidence considered by the commission supports the contention ... that enforcing the Metropolitan Urban Limit appears to have constrained the supply of sections in Auckland and that this is reflected in escalating house prices generally.
"With a strong tendency towards high-spec new housing, the construction sector does not provide for low-to-middle income households," it said.
The commission found Auckland was not the only problem and called for "significant tracts of greenfield and brownfield land" to come to the market in Christchurch - which is under way in response to the earthquakes - but also in high-growth areas Tauranga and Hamilton.
Fears have been raised about apartments and townhouses, with Community Housing Aotearoa telling the commission that Auckland Council "has been calling for higher density for some time but has consistently failed to make progress - much of the high density housing which is available is dreadful quality".
But the draft Auckland plan says the blight of infill housing would be prevented by insistence on the best urban design principles, council partnerships with private developers and using council property to set a good example of quality higher-density living. The commission has rejected taking other response options to housing affordability, such as a capital gains tax.
"The commission has found that taxation was not a key driver of the recent housing boom," it said, studying claims that housing had tax advantages but concluding that was "much smaller than often suggested".
Housing is one of the largest sectors of the New Zealand economy, worth $625 billion.
During the 2000s boom, real house prices rose 70 to 240 per cent so land prices are now extremely high and construction costs rose 30 per cent in the past nine years.
Jonathan Ling, Fletcher Building chief executive, has called for more land to be re-zoned and wants Auckland to follow Melbourne's decentralisation which he says has been particularly successful.
Hugh Pavletich, a Christchurch-based founder of international affordability survey Demographia, backed the commission's report. Demographia's next results are out on January 23; this year's survey showed New Zealand houses are among the world's most expensive when incomes are taken into account.
Gary Taylor of the Environmental Defence Society is opposed to urban sprawl and concerned about its effects, as are many of those who made submissions to the commission.
But the commission was blunt in one of its key recommendations: "That Auckland Council look to collaborative models for the process of identifying, assembling and releasing large-scale tracts of land."
The cost of building a house
Auckland $167,271
Melbourne $118,107
Gold Coast $121,873
Source: Productivity Commission, information supplied by Fletcher Building
The commission wants
* More land for new houses on the city fringes
* Faster, cheaper consents from councils
* Lower costs for roads, water, sewerage
Auckland Council plans
* 75 per cent of growth within existing city limits
* Only 100,000 out of 400,000 new houses
* Protection for rural areas against development