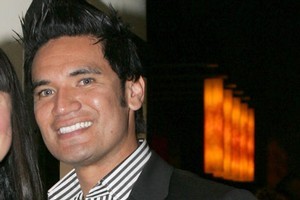 Details emerged yesterday of the lavish lifestyle of Hohepa Morehu-Barlow, the New Zealander alleged to have defrauded Queensland taxpayers of A$16 million ($21 million), with friends saying they had believed the Brisbane society figure was a Tahitian prince.
Police have yet to find Morehu-Barlow, who also called himself Joel or Joseph Barlow, but they suspect he is still in Australia, probably being sheltered by friends in Brisbane. They have seized his passport and frozen his assets, which include artworks, several Mercedes cars and an inner-city apartment.
The 36-year-old, who was a financial manager at Queensland Health, is accused of siphoning off funds destined for charities including the Royal Flying Doctor Service, the Cancer Council Queensland and the Cerebral Palsy League.
The fraud is believed to have started two to three years ago, with one sum of A$11 million stolen in the past two weeks.
Originally from Thames in the Coromandel, Morehu-Barlow moved to Australia about 15 years ago and was well known on the Brisbane social circuit. His lawyer and friend, Nick Smart, told the Queensland Sunday Mail he had been convinced the middle-ranking public servant was a Tahitian prince.
"Everyone in Brisbane, from every shop he shopped at, believed he was from the royal family," Mr Smart said.
Australian media have quoted police sources as saying Morehu-Barlow had a history of fraud-related offences in New Zealand. However, they gave no details, and it is not clear whether background checks were made before he was appointed in 2005.
The affair is a serious embarrassment for the Labor government of Anna Bligh, which is facing obliteration at a state election next year. The opposition has demanded to know why the Government failed to act on an Auditor-General's report in June that warned it was vulnerable to embezzlement because of weak financial controls.
Health Minister Geoff Wilson alleges that Morehu-Barlow transferred the funds into private bank accounts by forging the signature of a senior departmental official.
Colleagues raised the alarm a year ago, but an internal investigation could not substantiate their complaint.
The Auditor-General failed to detect the fraud - said by Bligh to be probably the biggest single embezzlement in the history of the public sector in Queensland - two years running.
On Thursday, the A$11 million hole in accounts was noticed by a departmental officer, who alerted police.
Morehu-Barlow had been at work that day, but did not appear on Friday.
"I suspect he is with friends in the community who are misguidedly looking after him and providing him with shelter," Deputy Commissioner Ian Stewart said at the weekend.
Mr Smart said people had wondered how the New Zealander could afford his lifestyle. He favoured Louis Vuitton suits, flew friends around the country to social events and held a birthday party at a Brisbane nightclub last year for 100 guests.
His waterfront apartment in the fashionable New Farm neighbourhood, which he moved into only a fortnight ago, reportedly has three bedrooms, five bathrooms, a wine cellar and a private pool.
The royal connection was "the only explanation I was given that explained everything ... like the magic bullet for the lifestyle, that's why he could do it", Mr Smart said. "To be frank, we've all been duped, and I feel the most stupid of everyone."
Another friend, stylist Lucia Martinez, said Morehu-Barlow - who made regular appearances in the social pages of Queensland newspapers and featured in a list of the state's top 50 most stylish people last year - had once flown her to the Gold Coast in a helicopter.
"I'm just in shock at the moment," she said. "I'm just talking to the police. I just want police to find him."
A furious Ms Bligh has called the alleged fraud "a reprehensible crime" and promised that "heads will roll".
On the question of why the misappropriation of funds went undetected for so long, she said: "I want to know how that could happen. I want to know where the hole in the system is."
Independent auditors have been appointed to identify how the system's checks and balances failed.
Morehu-Barlow, who according to police has a large tattoo of angel wings on his back, signed himself "HRH" in the guestbook of the upmarket Balinese Beach House in Noosa, the Sunday Mail reported.
He wrote: "I absolutely adore it and find it the most relaxing residence in all of Noosa. Having grown up by the beach this is a home away from home."
Morehu-Barlow's New Zealand family say they are shocked by the allegations and have no idea where he is. With all Australian ports on alert, he is unlikely to flee the country.