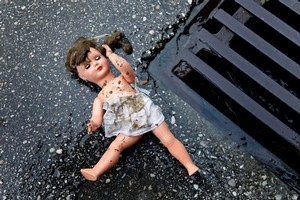 A mum who sent her 5-year-old daughter to school smelly, hungry and riddled with head lice and scabies has been convicted of neglect.
Sian Corbett-Pitman, 23, from Tauranga, was sentenced last week to 12 months' intensive supervision and 100 hours' community work. She had pleaded guilty.
Her lawyer, Tony Rickard-Simms, said in court his client was "naive, inexperienced and had difficulty caring for herself, let alone a child" and she recognised she needed help. After the girl's condition deteriorated between February and June this year, Child, Youth and Family was told and the girl and her mother were taken to Tauranga Hospital.
The girl's appearance was described as unkempt, her clothes were often dirty and as well as being heavily infested with head lice, she had not bathed.
She often told her teacher she had not had breakfast and did not have any lunch.
The child was placed in her grandmother's care and she is now attending another school.
Corbett-Pitman told police she had noticed her daughter's health had deteriorated and believed it was because of overcrowding at her home.
Judge Harding told Corbett-Pitman that, while the offending may have occurred at a time when her home was grossly overcrowded, she had let the situation go on for too long.
"Your standard of care to your daughter fell well below the standard expected by anyone. If you can't do better than that, then no doubt Child, Youth and Family will remove the child from your care, which overall would probably be a bad thing because a child needs its mother.
Judge Harding added: "But if you can't look after her appropriately, then someone else will."
- APN