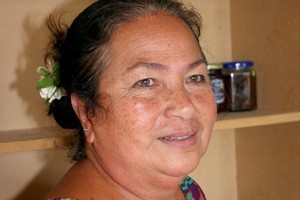 The days of foodbanks being a refuge solely for the poor are a thing of the past as homeowners and people with other assets join queues of the needy, says a Hamilton foodbank director.
Louisa Humphry of the Christian Combined Foodbank says the organisation, funded by churches throughout Hamilton, has seen a 49 per cent surge in the number of people needing food in the year ending September.
She said given the tough economic times, it wasn't surprising 327 more adults and 215 more children accessed the foodbank than at the same time last year.
But what had raised eyebrows was the new groups of people looking for help.
"It's not just the poor... we are now seeing people who have cars and own their own homes but have lost their jobs and need help," said Ms Humphry.
"A lot of these people come to us and they're embarrassed because they have assets but no money to buy food for their children."
Ms Humphry said the foodbank was also seeing increasing numbers of superannuitants, who were now prioritising whether to buy food or pay for petrol or their power bills.
"When they call they are crying. These are proud people, some of them cut their power in the winter just so they can buy food to survive."
The foodbank distributes about 400 food parcels a week but by late September it had matched the amount of food it donated for all of 2010.
Ms Humphry said the organisation received assistance from Trust Waikato and the Hamilton City Council but it still had to spend $2000 a week on top of that to keep up with the demand.
"At this time of year we're really lucky because there is always that feeling of giving - our cupboards are stocked but that won't last.
"We are starting to worry as to how we can cope," she said.
Dr Rose Black, who with Anna Cox co-wrote a recent report called Window on Waikato Poverty, said foodbanks throughout the region were under siege and times were "desperate".
Their research showed that while the median Waikato income had increased 5 per cent since 2008, the costs determined by the consumer price index (CPI) had increased by 9 per cent.
The food price index had also jumped 14.2 per cent.
"People are now making choices between things they need and often that means the power does go off and bills don't get paid or people choose to live without hot water," said Dr Black.
"These are desperate times for some people."
Ms Cox said people were growing their own vegetables and trying to stretch their pay but their situations were being exacerbated by easy access to credit and hire purchase agreements they could not service.
The report said it was "extremely concerning" that the median weekly income for Pakeha between 2008 and 2011 had almost kept up with the 9 per cent increase in the CPI but Maori and Pasifika peoples had experienced decreases of 3.5 per cent and more than 30 per cent respectively.
"Firstly, it indicates that the disparity between income and expenditure is growing," the report said.
"Secondly, it shows that growing poverty levels are being experienced proportionately far more by Maori and Pasifika peoples."