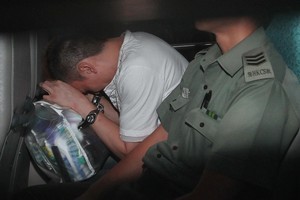 'Accidental millionaire' Leo Gao has reportedly agreed to be extradited to New Zealand from Hong Kong - but police here are not aware of any developments.
The 30-year-old Chinese New Zealander was arrested at the Hong Kong border in September, more than two years after fleeing New Zealand following a banking error which loaded a $10 million overdraft on to his Westpac account.
Some of the money has been recovered but $6,782,000 remains outstanding.
Hong Kong news today reported Gao had agreed to be extradited to New Zealand.
However, the officer in charge of the investigation, Rotorua's Detective Inspector Mark Loper, told APNZ he had not been advised of any extradition plans.
Gao was supposed to appear in a Hong Kong court yesterday but had appeared a month ago, and Mr Loper was still waiting to be advised the outcome of that appearance.
"We're just waiting on something to happen but we're not sure what, at this stage, until they get back to us,'' he said.
"We haven't got a date for an appearance or anything.''
Dealing with Chinese authorities had been "challenging'' but not difficult, Mr Loper said.
"They have their processes just like we have ours.
"We're just not used to their processes, that's all.''
Kara Hurring, 32, Gao's partner when he fled New Zealand, was arrested on related charges when she re-entered New Zealand earlier this year and is due to stand trial in February.

- APNZ