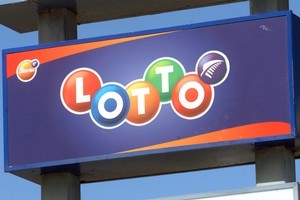 A busy shopping mall Lotto shop was robbed in Kawerau yesterday, after a man walked in at lunch-time demanding cash.
A small amount of money was taken, and police are asking for help to identify the "brazen" looter.
Detective Senior Sargeant Greg Standen said police were confident they could identify the man with the public's help.
"This was a brazen day-time robbery in a busy shopping mall and someone has seen this offender."
The man is described as Maori, approximately six-foot tall and with a goatee moustache.
He wore trackpants and a hoodie in light colours, black sunglasses, a black beanie and black 'Chuck Taylor' style shoes. He carried a black shoulder fabric bag with a white stripe.
Police said he left the shop through the rear entrance to Smith City and then ran off, possibly into a waiting car.
A team of Detectives from Whakatane and Kawerau officers are investigating the incident.