Missed something from the campaign trail? nzherald.co.nz has the latest election updates as we count down to November 26.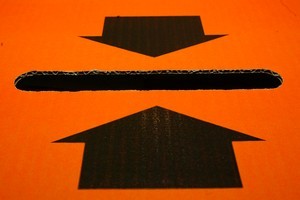 It's 4pm and once again, that is all our coverage for now. Just to recap the main stories:
- Act has released their law and order policy which will crack down on minor crime.
- Phil Goff was unofficially declared the winner of the debate last night with John Key by most media outlets as well as the "worm".
- School principals around the country have rejected National's education policy.
We'll be back in tomorrow morning with more live updates throughout the day. So for now - Goodnight!
3:56pm: Labour candidate Kate Sutton tweets
@Kateannasutton
"Another great day out in the Waikato getting people ready to vote on Saturday. Having a wee break and then out to support @suemoroney."
3:53pm: NZ Herald political reporter Derek Cheng tweets from court:
@dchengnzh
"David Collins says two people are entitled to a private conversation even in the context of a political event." #votenz #ambrose
3:50pm: The Mana Party released this statement: "Kaingaroa community leaders are disappointed by the decision made by Waiariki MP Te Ururoa Flavell not to front a debate this coming Thursday that had been organised for Waiariki candidates including himself, Mana's Annette Sykes and Labour's Louis Te Kani."
"This is the second no-show from the Maori Party after candidate Tina Porou didn't arrive at a public hui at the Knox Presbyterian Church in Whakatane."
3:47pm: Felix Marwick tweets
@felixmarwick
"Maori Party hopes poll numbers hold in Te Tai Tonga for Rahui Katene." #decision2011
3:45pm: NZ Herald deputy political editor Claire Trevett on the other hand used her column to describe Key's decidedly "clumsy" performance on the debate.
"He wasn't helped by the focus on issues that were tricky for him such as asset sales, the "underclass", Epsom and Act."
3:42pm: NZ Herald chief political commentator John Armstrong has commended Phil Goff's performance on the debate last night.
"The Labour leader grabbed control of the debate from early on. John Key was as solid as ever. Goff, however, lit the blow-torch."
3:34pm: From TVNZ: Blogger Keith Ng tweets, "as a political scientist, I can confirm that a solar eclipse a day before the election means that Winston will get in."
3:27pm: Public Address contributer David Slack tweets
@DavidSlack
"Hey Mums and Dads, when push comes to shove, do you reckon John will take your side or Goldman Sachs?"
3:18pm: National have done some interesting maths in their latest press release:
"Labour plus Greens equals billions more debt"
"National Party Associate Finance spokesman Steven Joyce says a short analysis of the Greens' spending promises means that a Labour-Greens Government would drive New Zealand billions of dollars further into debt at the worst possible time."
3:10pm: 3News reports that Act "is turning its attention to victims' rights."
Act have released their law and order policy in an Auckland restaurant today. Policies include a review of police procedures around self defence of property. It also will target youth offending to stop young people doing worse crimes in the future.
3:08pm: Greens co-leader Metiria Turei thanks her supporters in tweet:
@metiria
"@Covlin: After a decade of bagging the Greens, Dad is giving two ticks their way this election." plse say thanks from me. Mx"
3:05pm: Liberal blogger Idiot/Savant tweets
@norightturnnz
"Waiting for Tolley to require that all teachers teach in sackcloth and ashe."s #VoteNZ
It's 3pm and so far the top stories of the day are:
- Principals around the country have rejected National's education policy.
- The "worm" last night showed Phil Goff to be the winner in the live debate with John Key on TV3
- The High Court this morning has heard arguments that the teapot tape was a legal recording of a public conversation.
3:00pm: From Dr Don Brash's NZ Herald live chat:
Comment From Mrs Potts
When it comes to tea, what is your favourite blend and where is your ideal tea-drinking location?

Don Brash:
I like most kinds of tea - and particularly like Chinese (green) tea. And my ideal tea-drinking location? Far from watching cameras and stray tape-recorders. Though I did once have a very public "cuppa" with Peter Dunne in the 2005 election campaign.
2:58pm: Tweet from Phil Goff
@phil_goff
"With @charleschauvel @grantrobertson1 & Moira Coatsworth reinforcing that Labour will not sell our state assets." With pic.
2:56pm: Newstalk ZB reports the lawyers for the freelance cameraman say the conversation should be deemed public because it was held in a public place.
2:52pm: Felix Marwick of Newstalk ZB writes that Labour is finding support for its minimum wage policy in Auckland.
2:49pm: Greens co-leader Metiria Turei tweets and avoids the swears.
@metiria
"Heykiwi.org.Nz. Enrol. Vote. Don't let those other... rascals decide about your country for you."
2:43pm: Radio NZ reports from the South Island. "Community and business leaders in Dunedin say the major political parties are not serious enough about creating jobs in the South Island city."
2:40pm: Tweet from RadioLIVE Newsroom
@LIVENewsDesk
"Brownlee and Key at TAIT radio in Christchurch. Last campaign day in the South Island for Key," #decision11. With pic.
2:29pm: Labour leader Phill Goff has released a statement saying over 100 kiwis a day have left New Zealand shores for Australia since National has been in power.
"John Key has suggested people are leaving New Zealand for their big OE. In my experience the great Kiwi OE is about backpacking for a year, not working permanently for higher wages in Australia," Phil Goff said.
2:22pm: The Alliance Party has blamed the closure of the Milton wool mine on the National Party.
The closure of the mine, according to the Alliance Party is a result of National's "failed economic policies of free trade and trickle down economics".
"National's track record is not good. Free trade has all but destroyed our manufacturing base. Even Hillside workers were made redundant while government rolling stock contracts are sent offshore."
2:18pm: Radio NZ reports "National's Jonathan Young holds New Plymouth by just 105 votes, making it the most marginal seat in the country."
"Phil Goff says National must be worried about its candidate losing New Plymouth if it has decided to have John Key visit the seat twice during the election campaign."
2:16pm: Act leader Dr Don Brash will answer your questions on NZ Herald live chat today.
2:09pm: The Quality Public Education Coalition has criticised the education policies of most parties this election:
"National's was late, predictable and sets the sector up for three years of battles on a purely political point - league tables."
"Labour's policy...is full of buzzwords, with few real ideas".
"The Maori Party's education policy is surprisingly meagre and "lacking either fire or substance".
A QPEC representative said "Only the Mana and Green Party education policies appear to offer any vision of the rebuilding of a sadly depleted public education system."
1:57pm: Act have released their law and order policy today. The party want to crack down on petty crimes before they escalate, reports Radio Live.
1:54pm: Listener live blogger Toby Manhire has completed a summary of what all the bloggers are saying today on his page. Check it out.
1:48pm: The latest Roy Morgan poll suggests that National will return to power on Saturday with most of the vote and majority control.
NZ Herald reporter Greg Ansley writes "The latest Morgan poll shows National will be confirmed in power by voters concerned about both the New Zealand and global economy, but with more than 60 per cent confident the country is heading in the right direction."
1:43pm: 3News reporter Ali Ikram tweets
@AliIkram:
"An Election is a wet tee shirt competition of the soul." #votenz
1:31pm: Winston Peters is being used as the poster child for the evils of MMP. Jordan Williams, spokesman for Vote for Change says "The only way to ensure charlatan like Winston cannot chose New Zealand's Prime Minister is to Vote for Change on Saturday.
1:29pm: Act leader Don Brash will be joining NZ Herald live chat from 2:15pm today to answer all your questions.
1:22pm: University of Otago academic Bryce Edwards writes in Liberation about what influences voters and whether opinion polls play a part.
He has written a highly comprehensive paper that goes through all the ways people may be influenced, including the bandwagon effect, the underdog effect and strategic voting. All this, interspersed with a few cheeky cartoons. Worth a look.
1:12pm: NZ Herald political editor Audrey Young praised Phil Goff's performance in last nights debate, saying he has improved with every debate against John Key, and managed to produce Labour's message "authentically".
"Goff trashed Key over his association with Act and effectively challenged Key's insistence that he would lead a stable Government. That's the message Key has been pushing for two days. He met his match last night."
1:07pm: The NZ Herald reports National's education policy is the "lowest point" of this year's general election campaign, according to the New Zealand Principals' Federation.
1:00pm: NZ Herald political reporter Derek Cheng reports "National leader John Key says he is not overly concerned about whether the worm in last night's leaders debate was biased."
12:33pm: Dunedin South Labour candidate Clare Curran is getting slammed by critics, including NZ Herald columnist David Farrar on Kiwiblog, for using what is described as an "indoctrinated" 7-year-old girl's drawing in her blog to show National up.
The drawing says "Please help us to keep Mr Key from giving away our treasures forever."
Farrar writes "The fact that Clare thinks this is a great things tells us a lot."
12:21pm: NZ Herald reporter Adam Bennett writes the Green Party is promising help for small businesses in New Zealand by saying it will push for a simplified tax regime for them, including a "flat 15 per cent tax on those with a turnover of $60,000 or less."
12:17pm: Vote for Change has today launched its final push for New Zealanders to tick Change and Supplementary Member on Saturday.
Vote for Change Spokesperson Jordan Williams said "Under MMP if a party loses an electorate, they just get an extra list MP. Under SM, if a party loses an electorate seat, the number of MPs that party receives is reduced."
"SM is fairer. It means that electorates matter and both votes count."
12:07pm: The Council of Trade Unions have accused John Key and National of locking out union officials at the CMP Rangitikei plant because of laws National have implemented regarding union access.
The Manuwatu Standard reported yesterday that "it has been more than a month since 100 CMP Rangitikei meatworkers went on strike in protest against a wage cut of up to 20 per cent, shift changes and cuts in allowances."
Helen Kelly, CTU president said "The law is clear on the reasons unions can access workplaces and these are not required in an application. The fact the employer is even required to give permission is now being used to deny access."
12:00pm: Felix Marwick tweets:
@felixmarwick
"Goff backing Labour to win Te Tai Tonga despite Te Karere poll indicating a Maori Party win." #decision2011
11:58am: @3NewsEditor James Murray tweet:
"RT @whereishayden: such a strange society, using worms to elect political leaders." #votenz
11:56am: Chief political reporter for Newstalk ZB Felix Marwick tweets:
@felixmarwick
"Goff say criticism of worm participants is sour grapes." #decision2011
11:47am: Newstalk ZB reports National's education plan has failed to impress many schools.
"PPTA president Robin Duff is disappointed the policy released yesterday persists with a battle with primary educators over national standards, and neglects secondary education."
11:38am: In an opinion piece from 3News Patrick Gower he writes that the potential coalition partners for National and Labour - Both Act and NZ First are a very big reason the "worm started to head for middle earth".
"It goes to show both Key and Goff are defending the indefensible. I will say this though - if Peters does the Lazarus, he'll do it with a moral victory over ACT - he'll get over 5%, but ACT will only get in through the Epsom deal."
11:27am: The Radio Live news desk tweets:
@LIVENewsDesk
"John Key can't move in Dunedin mall. Being stopped for photos at every turn." #decision11. With pic.
11:23am: Green co-leader Russel Norman has told Radio NZ's Nine to Noon it is "highly unlikely" it would enter into a confidence and supply agreement with the National Party after the election on Saturday, but says the Greens would consider it.
11:16am: Dunedin South Labour candidate Clare Curran has posted on Red Alert (the Labour blogging site) a picture that a young girl gave her. It says "Please help us to keep Mr Key from giving away our treasures forever."
After a presentation, Ms Curran said a woman came up to her and handed her the picture, drawn by her daughter. "Gracia, aged 7 is highly politically aware and bamboozles her mother with the questions she asks. I had never met her or her mum before.
This is what Gracia gave me.
Take note John Key. She's our future."
11:13am: 3News reported Labour will shift the focus of its campaign to the cost of living.
"Leader Phil Goff will take the message to shoppers in supermarkets and malls around Auckland and Wellington on Tuesday, while Prime Minister John Key campaigns in Dunedin."
11:07am: It is considered unlikely that a verdict regarding the legality of the "tea tape" will be decided today, according to Newstalk ZB.
11:04am: Radio NZ reports all of the candidates standing for the Te Tai Hauauru seat are unanimous on one issue - lifting Maori people out of poverty.
It's 11am and to recap, today's top stories are:
- Phil Goff has been seen as the clear winner of the TV3 live debate last night.
- A new anti-National pamphlet has surfaced in Dunedin, this time slamming National in a seven point plan including "Tax the poor and give it to the rich".
- The court hearing to establish whether the recorded conversation between John Key and John Banks was public or private is underway.
10:55am: NZ Herald reports the "tea tape" court hearing is currently underway to establish whether John Key's conversation over the teacups with John Banks was public or private.
10:48am: 3News reporter Patrick Gower has reviewed what he calls "the battle of the boogeymen" - the debate between John Key and Phil Goff last night.
He said that it looked like Key was getting "owned" early on, and despite a comeback later, Phil Goff was the clear winner on the night.
10:44am: Public address contributer David Slack tweets:
@DavidSlack
"I will be chairing the final Epsom candidates' meeting tonight. 7pm Parnell Community Centre Jubilee Building, 545 Parnell Road. No worm."
10:40am: Public Address blogger Russell Brown has written about the Electoral Commission's rule against media discussing or advertising election coverage on the day of the election.
He reiterated that although it may not be possible to shut off comment threads on social media sites, the "challenge as electors and citizens can be relatively easily addressed. Not by turning off comments, but by easing up and showing some respect for the day."
10:33am: Vernon Small of the Dominion Post reports that although Phil goff was strong in last night's televised debate, it "was no game-changer".
"Labour will take some heart from the so-called worm, controlled by an audience of 65 uncommitted voters, who liked Mr Goff's message on ways to lift people out of the underclass but took a dislike to Mr Key."
10:31am: The Alliance Party have released a statement backing the earthquake campaigners call for openess.
"Alliance Party candidate for Wigram Kevin Campbell says he fully supports the Christchurch group WeCan (Wider Earthquake Communities Action Network) in its call for more openness and honesty from the Government."
10:27am: According to the latest Muffin Break Bean Poll, National is up 1%, polling at 43%.
Labour have dropped to 28% while the Greens and Act remain unchanged on 14% and 6%.
10:25am: Phil Goff tweets again from the campaign trail.
@phil_goff
"At Countdown's new National Distribution Plant getting a first hand look at their massive operation." With pic.
10:17am: The Labour Party have accused National of "abandoning low income schools".
"We need to be making sure every child in New Zealand has the same access to high quality education no matter where they live or what their parent's income is. But National is simply planning to reward a few schools while abandoning those that need extra help," said Labour spokesperson Sue Moroney.
10:15am: Phil Goff has taken his campaign to South Auckland today.
@phil_goff
"At home with Palu Tafolo in South Akld. Her family is really struggling to pay the bills when theyre earning just $14ph." With pic.
10:06am: Labour leader Phil Goff tweets:
@phil_goff
"Thanks for your feedback from the debate - we've got to carry the momentum through to Saturday to get everyone to the polls to vote Labour!"
9:54am: If you want to see how the parties stack up in regards to policy, check out our interactive graph online.
9:48am: The latest Digipoll of 400 Maori voters was released today, showing Maori Party candidate Rahui Katene well in the lead for the Te Tai Tonga electorate. Ms Katene is currently holding at 46% and Dr Pita Sharples has said these results are "very encouraging".
9:42am: In another Mana press release, candidate John Minto has slammed National's education policy, saying National's "solution" will stigmatise teachers and schools in low-income areas and blame them for failures which start well before the kids enter the school gate.
"For a generation now National and Labour have promoted economic policies which have left hundreds of thousands of kids living in poverty while the rich have prospered," he said.
9:41am: Mana candidate for Waiariki Annette Sykes is angry that no other political party is providing an answer to eliminating unemployment.
Ms Sykes said in a press release 62%, or nearly 2000 of the unemployed in the Bay of Plenty are Maori and its having devastating effects on the community.
9:35am: The Green Party maintains cleaning up the country's waterways is a key issue for this election, according to Radio NZ.
9:27am: Radio NZ reports Labour candidate Kelvin Davis has accused National of blocking access to education for Maori students.
Moerewa School in Northland has been closed by Education Minister Anne Tolley in favour of other local schools. Mr Davis claims this school was closed because the principal is a vocal opponent of National Standards.
"Mr Davis says it appears that National's education policy is now to close down successful Maori programmes if the school and community involved criticise the standards."
9:24am: Gordon Campbell has written about last night's TV3 leaders' debate, claiming John Key was "missing in action" in his performance.
"He looked as if... well, as if he thought that the TV3 debate didn't really matter. And probably, it didn't."
9:21am: The Green Party want to make elections accessible for everyone, according to a recent press release. To do this, the party will try to promote sign language, braille, plain language and an accessible website.
9:14am: Dr Pita Sharples has announced his support for a new Maori family violence initiative, launched in Waitakere at Hoani Waititi Marae today by the Waitakere Taskforce on Family Violence.
The plan includes a wide variety of objectives including a new family violence prevention service for Maori called Awhi Whanau and "Billboards promoting the importance of whakapapa featuring local kaumatua Pio and Chrissie Jacobs and their mokopuna."
9:12am: Dr Russell Norman, co-leader of the Green Party is on Radio NZ's Nine to Noon now.
9:06am: 3News reports the Roy Morgan "reactor" - or as it is commonly known as, the "worm" - was not subject to subterfuge according to chief executive Michele Levine.
Two political commentators have claimed the audience for the live debate last night was biased towards Labour and at least two audience members were very vocal Labour supporters.
9:01am: Phil Goff is "riding the worm" in the latest cartoon by Chris Slane for Listener live blogger Toby Manhire.
8:58am: NZ Herald reporter Lincoln Tan reports National candidate Maggie Barry was "spat at" outside a New World in the North Shore.
A witness claimed a man who was "clearly not fond of National" refused to shake Ms Barry's hand, then spat in front of her.
8:50am: NZ Herald political reporter Derek Cheng reports that Labour is standing by the pamphlets issued to welfare mothers. The pamphlets state that under National, these mothers won't be around for their baby's first birthday.
8:46am: NZ Herald reporters Adam Bennett, Isaac Davison and Bernard Orsman report Conservative Party leader Colin Craig has invested more than $1 million out of his own pocket to put his party on the political map.
"The Rodney candidate and party leader said the Conservatives were pouring their biggest spend into the last week before the election through billboards and radio advertisements."
8:43am: If you want to have another look at the debate between Phil Goff and John Key, TV3 have it on their website.
8:36am: NZ Herald reporter Nikki Preston writes that Winston Peters seemed "more popular than Santa" in a mall in Hamilton yesterday.
"On his last-minute campaign push, a crowd gathered where Mr Peters batted away suggestions he take a seat on Santa's throne: "That's what Peter Dunne was doing ... I don't think so, mate.'' "
8:32am: A new anti-National pamphlet has been circulated in Dunedin, according to Debbie Porteous of the Otago Daily Times.
The flyer is a picture of John Key on a plain blue background. Inside, it lays out "The Brighter Future Plan", as 1: No Hillside Workshops; 2: No Jobs; 3: Sell your Farmland; 4: Sell your Assets; 5: Close your Schools; 6: Lower Wages and 7: Tax the Poor and give to the Rich [sic].
National are likely to lay a complaint with the Electoral Commission.
8:30am: Political commentator Martyn Bradbury tweets
@CitizenBomber
"MANA Party jump to 2.6% party vote on iPredict market and Sykes probability for winning Waiariki jumps to 43%, Maori Party drops to 53%."
8:25am: APNZ reports that MMP is still leading the referendum race in the polls, but party leaders are split over whether the voting system should stay or go.
8:20am: According to Newstalk ZB, right wing blogger David Farrar and lobbyist Mark Unsworth say the worm on last night's TV leaders' debate was a waste of time and distracted from proceedings.
They say the studio worm was clearly biased towards Phil Goff.
8:14am: Newstalk ZB reports that National's tertiary education policy is being described by students as lacking in vision with no commitment to address issues which matter to students.
New Zealand Union of Students' Associations representatives say this policy does nothing to address important issues like student debt.
8:08am: According to Radio NZ's Morning Report, the Principals' Federation and the NZ Educational Institute have called National's education policy "demoralising".
Education Minister Anne Tolley has come on the show to explain the education policy. "We have many children without the skills they need to succeed."
8:05am: NZ Herald deputy political editor Claire Trevett writes that National wants to do personality tests for new teachers to ensure they have the "right disposition". The education plan, released yesterday, will also make it easier for teachers to search students for weapons.
8:02am: Phil Goff has demanded that Winston Peters act responsibly, should he get elected into parliament. Radio NZ reports "Mr Peters has said his party would remain in Opposition and vote with the Government only on a case-by-case basis.
During TV3's leaders' debate on Monday night, Mr Goff said he expects Mr Peters to do the right and responsible thing for New Zealand if he is elected to Parliament and he trusts the former MP will do that."
8:00am: NZ Herald political reporter Derek Cheng writes 'the worm has turned", with Phil Goff coming out on top in last night's debate, according to the response recorded.
"And if the unscientific worm is anything to go by, Mr Goff was a clear winner - gaining points on issues such as the divide between rich and poor and helping the most vulnerable."
It's 8am, welcome back to our live coverage of the election throughout the day.