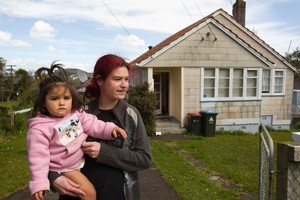 Developer's link to third sector providers benefits all, writes Stephen Selwood, New Zealand Council for Infrastructure Development chief executive.
Government initiatives to improve value from new state housing estates in Glen Innes and elsewhere are laudable, but can go further.
House prices in New Zealand have risen sharply over the past decade and the number of people who cannot afford to rent or buy their own homes is an issue of national concern. Over 2500 families are in immediate need of a state house and $2 billion is needed to bring state houses up to standard.
In this context it makes sense to replace old, run down, high maintenance state houses with high quality, mixed tenure - public and private - housing.
Housing New Zealand's Northern Glen Innes Redevelopment Project is the first project off the block.
It is evidence of the corporation looking to try out a new way of working. Almost 3000 post-war state houses sit on large sections across Glen Innes, costing millions of tax dollars in property maintenance and poor social outcomes typical of traditional stigmatised state housing estates. Building new, well designed, low maintenance, eco-friendly homes in greater numbers on existing land is an opportunity for urban regeneration in Glen Innes.
The planned regeneration is not just a makeover of existing state houses. The new state houses will look the same as private properties. The successful developer will be required to establish and maintain close working relationships with community and iwi representatives, local schools and other partner agencies.
These are positive steps. But if we are serious about addressing the cycle of poverty, the Glen Innes pilot project can go a lot further.
After visiting three social housing projects in Sydney and Melbourne, a delegation led by the NZ Council for Infrastructure Development learned that the secret to success is ensuring the developer's investment return is tied to providing innovative social support services within the community, as well as building and maintaining the homes to a good standard. This is not only important in delivering better value for tax dollars , it is the key to building community integration and removing stigma.
To achieve this, developers contract with third sector providers such as Salvation Army, Iwi, and other community housing providers to manage the tenancies and provide direct community support services including on-site jobs and skills training, language development, social-cultural initiatives and in some cases community-based health care. On-site caretakers take responsibility for long term maintenance of the state houses to make sure they are always looked after properly.
These additional support services not only provide a helping hand to the people that need it within the community, but from a commercial point of view they are key to reducing risk for developers - enabling better market prices in the sale of private dwellings.
Higher returns from the land provide the financial support for improved social services, which otherwise would not be possible.
The next phase of urban regeneration in Glen Innes needs to be much bigger and grander in its vision if it is to achieve the kind of social outcomes the community deserves.
In Australia, they think big, plan big and invest big. On one site in Sydney 2400 new homes will be built over 15 years. Interestingly, many existing private landowners are happy to trade in their old home for a new one, allowing full-scale redevelopment of the whole community. That's the kind of approach that is required in Glen Innes.
And before we assume we can't afford this, note that the average age of Housing New Zealand stock on the Glen Innes estate is 54 years. Many houses are three bedrooms with either too many or too few rooms to accommodate state tenants on the waiting list. We know we're going to have to replace these properties soon.
Why not come up with a 20 or 30 year investment and community development plan which better meets the demand and provides a sense of certainty to the Glen Innes community?
Partnership with the council also offers potential to better distribute some of the 78ha of park land in Glen Innes, supporting access to employment and education, safer streets and more vibrant communities through better urban design
As proponents for new ways to deliver infrastructure more effectively, the Council for Infrastructure Development supports the underlying philosophy of the Northern Glen Innes Project.
These changes are indeed a step in the right direction. But a greater focus on lifting social outcomes, building in long-term asset management and encouraging development at scale, together with a strong partnership with the Auckland Council is the logical next step.
This and much more can be achieved and is affordable. It doesn't require selling the family silver, just using it better.