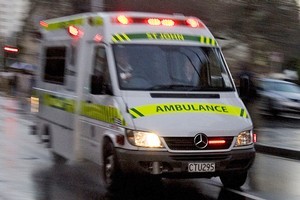 A cyclist has been taken to hospital after a collision with a car on Auckland's waterfront.
The accident happened on a corner near Kelly Tarlton's at half past eight this morning.
Northern police communications Inspector Lou Alofa says the driver of the vehicle got a call on his cell phone so pulled over into the bike lane.
"The vehicle was stationary on a cycle lane, seconds later a cyclist ran into the back of the vehicle," says Mr Alofa.
He says the cyclist has bruising and a suspected shoulder fracture.
27-year-old British woman Jane Mary Bishop was hit by a truck and killed near Kelly Tarlton's just under a year ago.