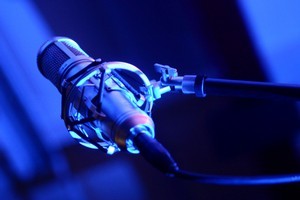 If you're struggling to decide who to cast your vote for in the upcoming General Election, perhaps Kiwi musician Lawrence Arabia can help you make up your mind.
James Milne, aka Lawrence Arabia, has created potential election jingles for the Labour, Greens, United Future and Act parties to use in their quest for votes in the November 26 poll.
"In the wake of National's adoption of Feelers song for their motivational jingle, I've created some potential options for the other parties," he tweeted last week.
The first ditty uploaded was for the Labour Party - pitched by Milne as an "original song by award winning songwriter".
Next came the Greens, complete with birdsong.
The 2009 APRA Silver Scroll winner then pitched his Act jingle: "Act - no more prayers to the god of the free market needed for some votes to trickle down with this beauty."
And following a request from United Future United Future leader Peter Dunne via Twitter, Lawrence Arabia also captured the party in song.
Democracy never sounded so good.
- Herald Online staff