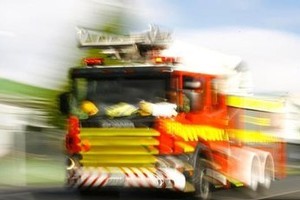 A teenager locked himself in his family's garage and set it alight in an arson last night.
Police are investigating the fire, which took place at the house in Osprey Drive, Welcome Bay at about 10.30pm.
The 19-year-old was alone in the garage and his mother and younger sibling outside, when he locked himself in and deliberately lit a fire, said a fire communications spokesman.
Fire officers had to force entry into the building and quickly extinguished the small fire, which caused minor damage, said the spokesman.
The teenager was not injured and is in police custody, he said.
- Herald Online