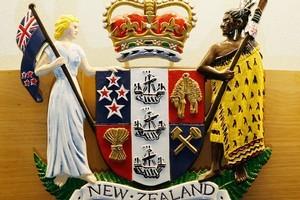 Caregivers were not to blame for the death of a intellectually disabled man who stopped breathing while being restrained, a coroner has found.
Hone Dennis Terry, 38, died at the Te Roopu O Manukau care facility in Hamilton on April 17 last year.
He was kneeling on the side of a bed with two caregivers holding his arms at the time of his death.
Findings released by coroner Peter Ryan today noted Mr Terry had a history of violent outbursts, an intellectual disability and a series of underlying medical conditions, including morbid obesity.
He had to be restrained on the night of his death after he physically assaulted a caregiver who refused to let him take another patient's meal, the findings said.
Two caregivers held him against a wall of his bedroom for 20 minutes before deciding to move him to his bed.
"For a reason that is not really clear, Mr Terry ended up on his knees rather than sitting on the bed which was the initial intention," Mr Ryan said.
After five minutes of holding Mr Terry on his bed, the caregivers noticed he was suffering what appeared to be an epileptic seizure.
Ambulances were called but he could not be resuscitated.
Mr Ryan said while Mr Terry may not have died if he had not been restrained, his death was accidental and there was no malice or ill-intent from his caregivers.
Mr Terry's agitation and violence made it necessary to restrain him and caregivers acted according to their training, Mr Ryan said.
He blamed the death primarily on the serious medical conditions afflicting Mr Terry - including epilepsy, dilated cardiomyopathy, morbid obesity and Wolf-Parkinson-White syndrome.
"The restraint by the caregivers was a contributing factor in that it is possible that Mr Terry may not have died that night if he had not needed to be restrained; but it is also possible that he may have died simply from his underlying heart conditions. But I do stress that the restraint was not the causative factor of Mr Terry's death."
- HERALD ONLINE