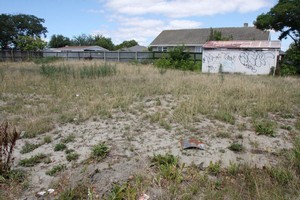 The owner of a Christchurch 'House of Horrors' property where two women were brutally murdered and buried under floorboards is struggling to find a buyer.
Since the North Island-based owner put the Aranui section on the market for around $55,000 more than a fortnight ago, he hasn't received any offers.
Jason Drain is desperate to sell, but admitted: "We've not had a single enquiry yet, not heard a thing from anyone."
Jason Somerville murdered his wife Rebecca and neighbour Tisha Lowry at the house on the corner of Hampshire St and Wainoni Rd in 2009 before disposing of the bodies under the floorboards.
- APNZ